It was a perfect night for a ride, so I cruised up to Union Coffee in Milford, NH for the weekly Northeast Vintage Moto Society meet. Unlike a few weeks ago when I went, the road was paved this time, and a lot more bikes turned out. These are just a few that caught my eye.
The 1964 Honda Cub on the end is for sale.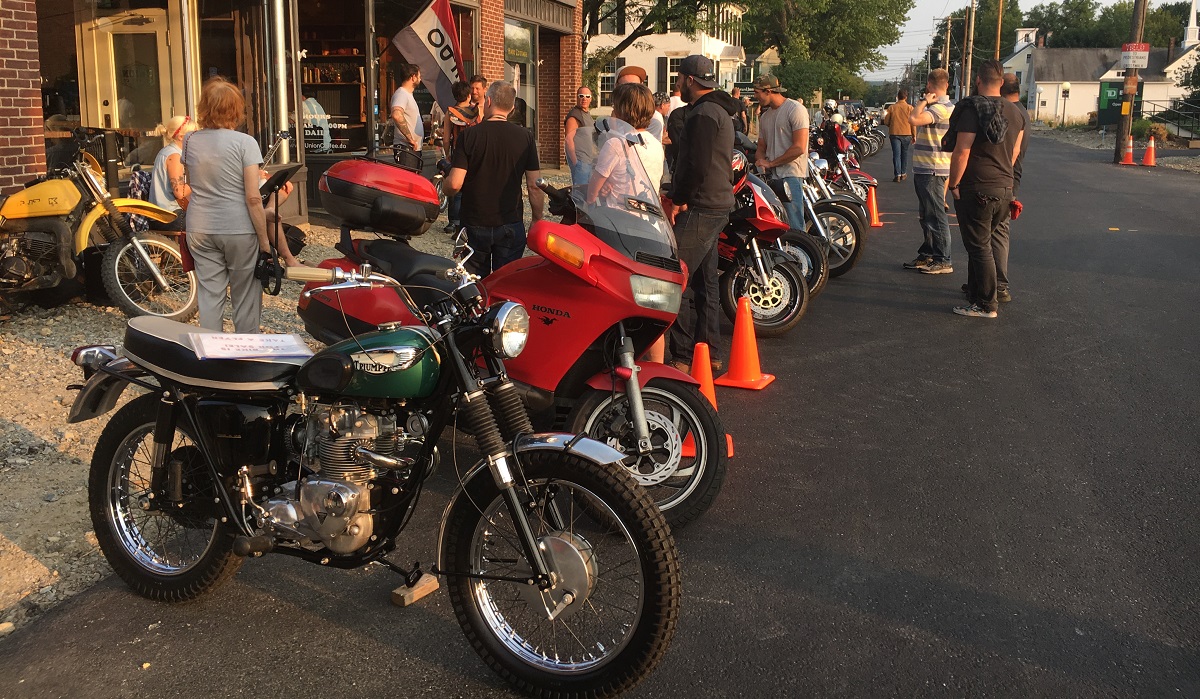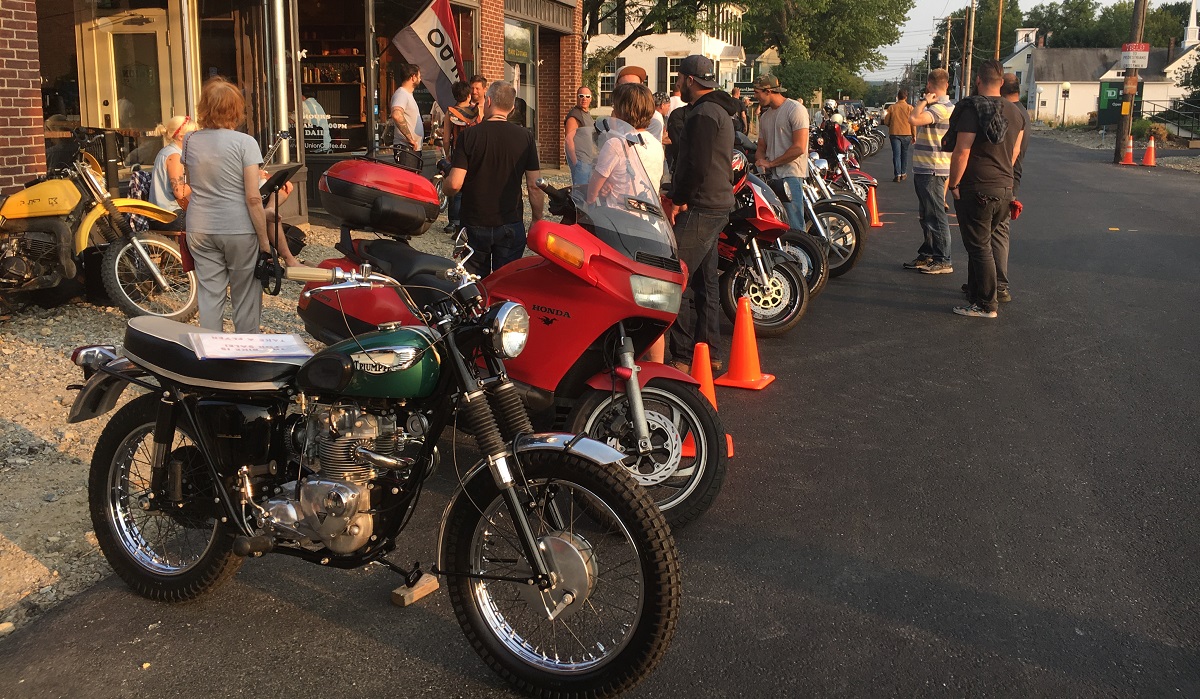 As usual all makes and models were welcome, regardless of age. My Honda PC800 fit in perfectly despite not being "vintage." The Triumph in front of it is also for sale.
There were so many bikes that they lined up along the side of the building as well.
Among the oldest bikes there was this Harley – 1949, I think the vintage license plate said.
This Honda CB650 Custom caught my eye, since I had a CB750 Custom myself. The stacked pipes, unique to Custom models, were the first thing I noticed. (They also get in the way of saddlebags. Ask me how I know.)
This Triumph Scrambler looks ready to hit the trails. The Indian next to it looks beautiful, too.
Harleys and Kawasakis mingling together. Who would've thunk? The one in the middle belongs to a local cop who discovered this meet by accident and has been attending ever since.
Opposites attract, like this Gixxer and murdered out Indian.
Local artist Melissa Morin brought her vocal and ukelele talents to provide a unique soundtrack for the meet.
Good times, as always. My wife has already given me permission to bring her Savage when I get it on the road. Once that's done, I'm getting ideas about putting a vintage bike that I technically still own back on the road…