Sena products have gained a reputation for reliability and great function, and in my experience the 10C is no exception.
Having owned and used Sena's SMH10 for bike-to-bike comms and piping music for several years, I loved it and was eyeing the camera version. About a year ago I received the 10C as a gift. I'd won a GoPro3 in a drawing a month before and, while the GoPro filmed my commute and other things easily enough, the 10C has a couple of huge advantages over the GoPro and other action cams: (a) it talks to you and (2) you can fiddle with your camera while on the move (maybe not the smartest thing, so keep your eyes open and don't go poking at it in the technical twisties). The audio function lets you know just what it's doing: "camera on," "recording," etc. as well as a shutter release noise for still shots.
The 10C mounts to a helmet as easily as any other Sena communicator – it includes speakers and a microphone (boom or wired, depending on your helmet design) and will take a reasonably patient person about an hour to fit the mount and all of the pieces, and tuck all the wires out of the way. The unit itself is unobtrusive (again, unlike a traditional shoebox-on-your-helmet action cam) and has two planes of adjustment: up/down and side-to-side swivel. A few tests of stills and short videos will make the needed adjustments evident.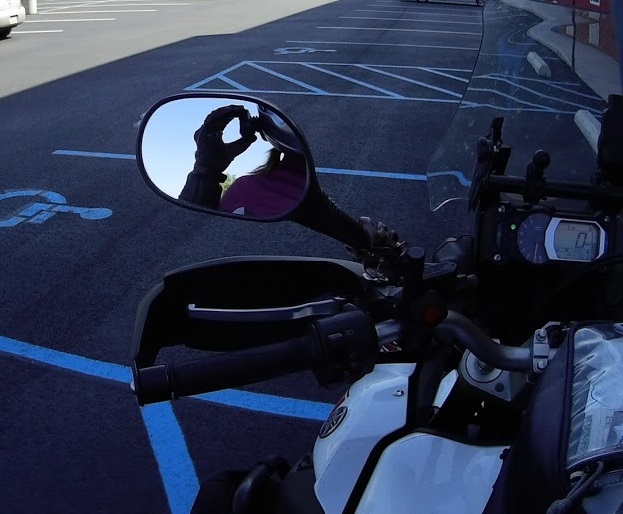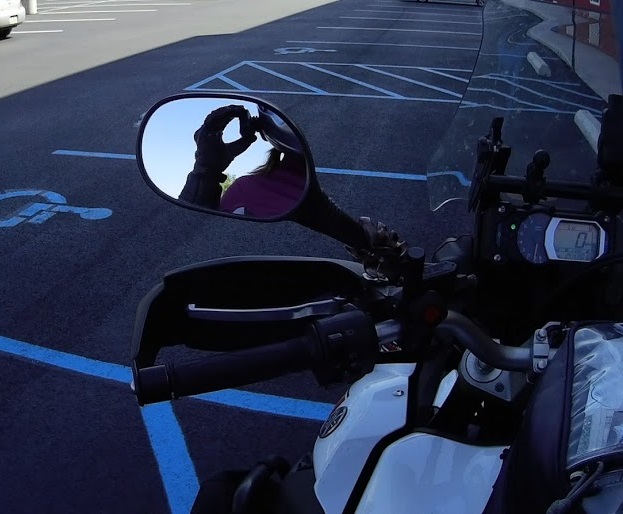 Battery life is surprisingly good for a camera and helmet comm system. If you anticipate only occasional camera use the battery life for communication is an easy all-day affair. If you're camera and video heavy you can kill the battery inside of four hours. If you're recording video constantly you'll kill it in two. There is a good (or annoying) feature, however: the 10C will not let you obliterate its battery with its camera. It will turn the camera off when the battery has only a couple of hours of talk time left, and you will not be able to turn the camera back on until you've recharged. But you'll still be able to talk over your comm for at least an hour.
Once I got used to the functions of the 10C, the GoPro ended up in a drawer, and after months of neglecting it, I gave it to an action-camera-less friend. The Sena's ease of use made the GoPro seem like only a small step up from my old pink 8mp Nikon Coolpix, and heck, I have a RAM camera mount. Where is that old Nikon anyway…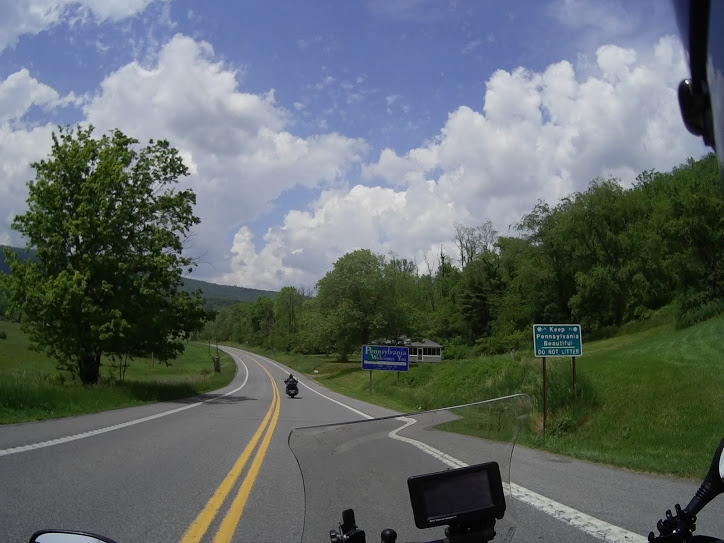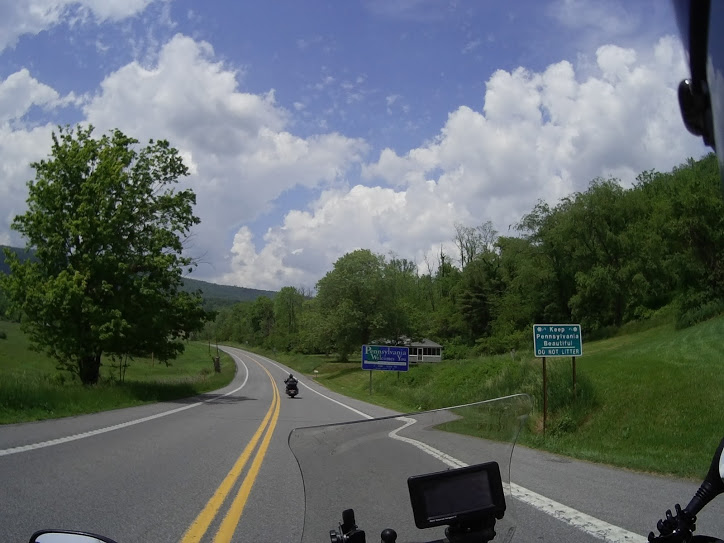 The 10C has a couple of playback/review options: you can use a micro-HDMI cable to plug it into any HDMI-capable TV, or you can pop the microSD card out of it (spring-loaded and tiny! Be careful!) and into anything that'll read it (I use an LG tablet with a microSD card slot). This means that at the end of the day on a motorcycle tour, I can fire up my tablet and bore everyone with all of the photos and videos I took that day!
The best feature, to my commuter's mind, is the video tagging: in video tagging mode, the 10C will capture the previous minute, the current minute and the following minute in three one-minute clips. Imagine: set to video tagging mode, the moment you are out of danger, hit that button and save all that preceding mess to video. I don't need to elaborate; we've all been there.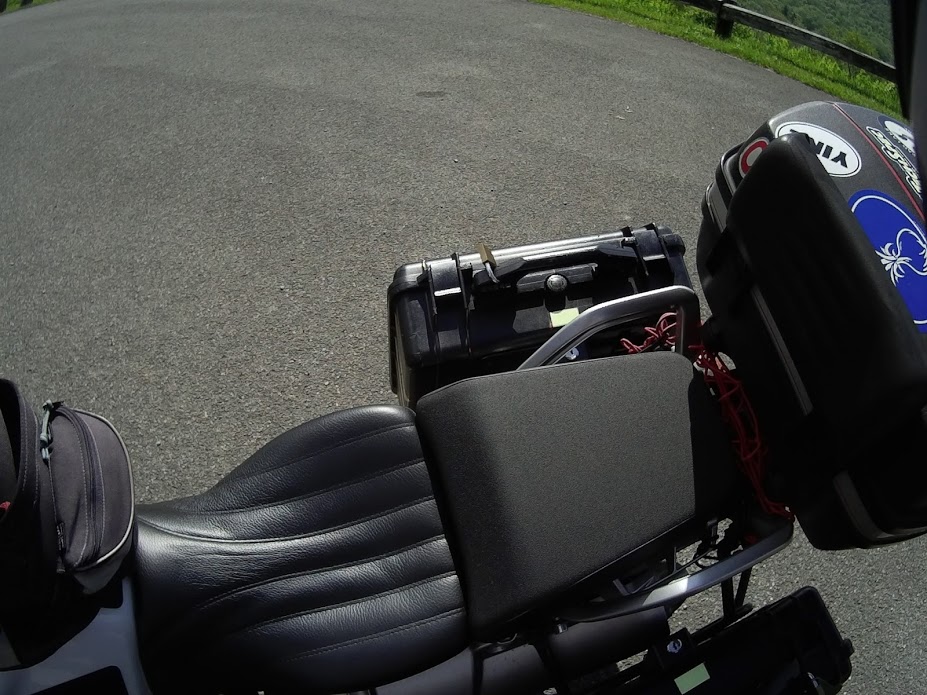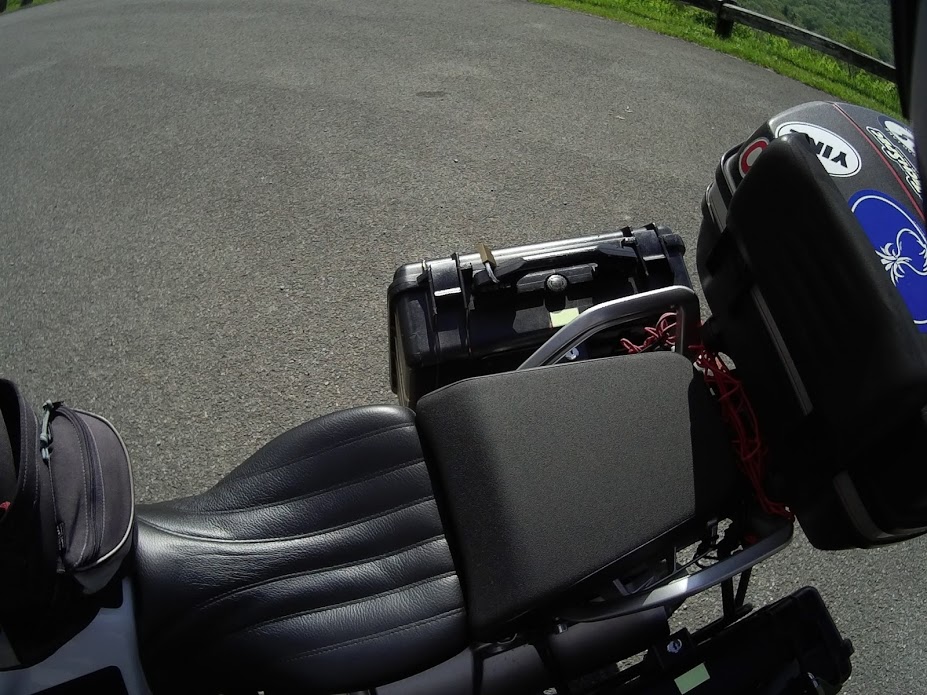 The audio functions can be surprising if you're like me and start using technology before fully reading and understanding all of the literature. It will record your voice while recording video, so it's great for all you budding moto vloggers, but it can also record your conversations with other Bluetooth-comm enabled riding buddies, who may or may not want to be recorded. It will also include whatever music you're piping into your helmet at the time, so keep that in mind if you're planning to upload to YouTube. Any music that is copyrighted will get your video flagged for takedown. The audio is single-stream and cannot be edited out; choose wisely or go with silence. Also, I found that wind noise will disrupt the soundtrack pretty significantly at highway speeds.
Which brings me to the cons: there aren't many. This is a spectacular piece of kit. But I wish it had the app depth the 20S does – you can control some features of the 10C with Sena's smartphone app, but (IMO) the most important one, communicator pairing view & hierarchy control, is missing. Also, while the 10C's communicator functions can be controlled by the Sena remote, the camera settings and functions are not part of the remote's protocol. There I go diving into technology again! When I saw the remote was compatible with the 10C I made a bad assumption, hoping to take pictures without having to take my hand off the bar. Alas. It is nice to be able to control the communicator and music functions from the handlebar, though.
I would embed a video here, but there's no real way to show you just how good the videos are, from this thing. Uploads to the internet suffer compression loss and look like any other crappy youtube video, unless you do your own hosting and can handle the bandwidth (which I don't).
You can find all of the specs for the 10C at the Sena website (www.sena.com), which states: "It's capable of full HD video (1080p:30fps and 720p:30/60fps) with 3.5 MP still shot image capture and shot, burst and time-lapse photo modes." On a large HD TV the video isn't great. It can tend toward being sort of blocky and streaky. But on a tablet the video is gorgeous. If you're in the market for a Bluetooth comm system and an action camera, it is hard to go wrong with the 10C.
Buy the Sena 10C from Amazon to Support Us!