My garage is not Thunderdome. However, out of the two Suzuki Savages I recently brought home from Maine, one is a much better candidate for restoration than the other, mainly because it doesn't have a blown motor. But it still needed some work before it could be put into service. I spent some time this past weekend wrenching on both bikes, and emerged from the garage victorious with one Savage that's ready for the road.
Simplify And Add Lightness
At my wife's request, I removed the large saddlebags that came on the back of the '01. I would've kept them, but she preferred the bike without them and this bike is for her, so I did as she asked. I also removed the windshield. She's new to riding, and this will ensure that if she drops the bike she won't break the windshield. When she's feeling confident enough I'll put it back on, then let her decide whether she prefers the bike with our without it. But for now, it's just a plain ordinary Savage, with no adornments whatsoever.
It's The Volts That Jolts
Having established that the '01 Savage starts (off a booster pack), runs, idles, and all of the lights work, I bought a new battery. I installed it. It works. The bike can now start and run under its own power. I also replaced the fuse I blew when I accidentally hooked up the booster pack backwards. Whoops. Fortunately the Suzuki's electrical system is smarter than I am, and didn't self destruct in five seconds.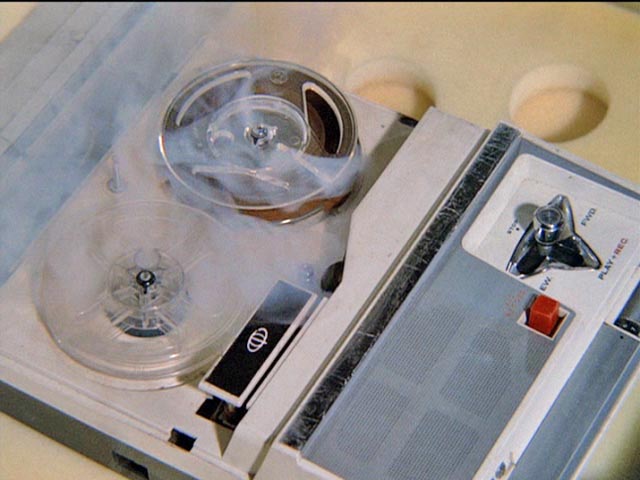 Test Ride
Now that the bike doesn't need to be tethered to a booster pack anymore, it can move about on its own. The tires were soft after five years, but not flat, so I aired them up. I confirmed that the oil was at an adequate level. It was even fairly clean, meaning I shouldn't have to change it immediately. I know exactly how few miles were put on the bike by the most recent owner, or I'd be inclined to change it anyway, but in this case I know what I'm working with.
The clutch feels good. It engaged first gear smoothly and got me rolling, at which point I immediately stopped. Yup, the brakes work – particularly the rear, which I accidentally locked. No biggie, I just have to work on my calibration to this bike, which I won't be riding often anyway. I took some careful slow laps around the house and a couple of blasts up and down the driveway. On the second one I let 'er rip through first and second gear with liberal doses of throttle. The bike took right off and ran great! No clogged carbs. Everything is functioning as it should.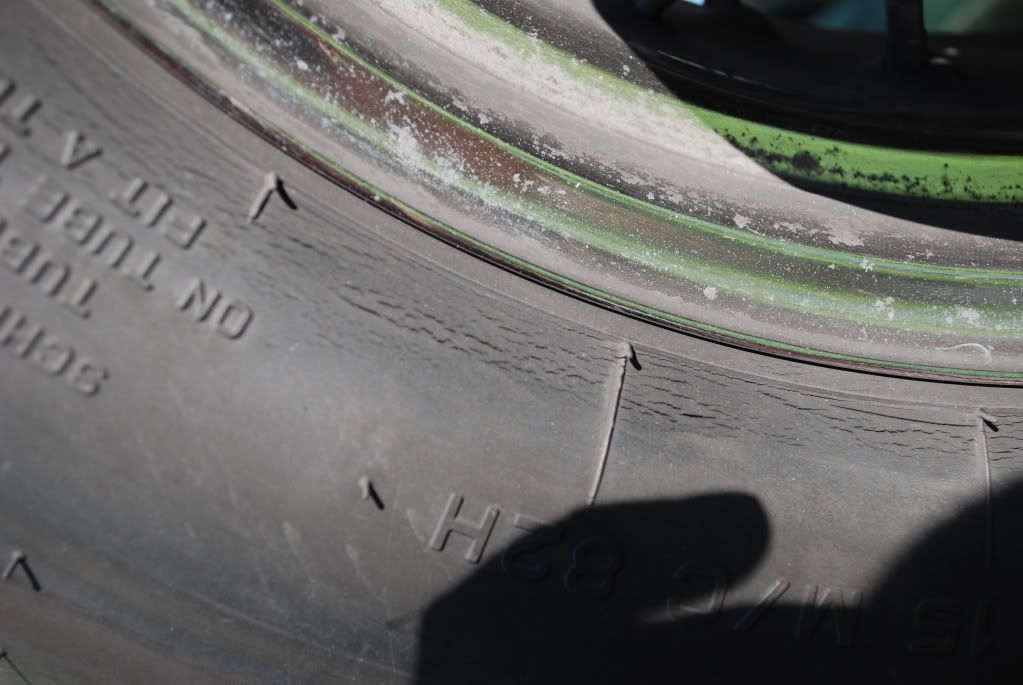 But both tires were dry rotted. They hold air and were OK for putting around the yard, but they've lost some of their strength, and shouldn't be trusted for street riding. The back tire was also bald in the center – clearly the previous rider wasn't into attacking the twisties.