For the first time in 44 years, Harley-Davison has an all-new racing machine for the sideways dirt-slinging shitstorm that is flat-track motorcycle racing: the XG750R.
This racing motorcycle runs a fuel-injected liquid-cooled (so, modern) Harley-Davidson "Revolution X" 750cc V-twin (two cylinder) engine out of the Street 750 road bike, race-prepped by motorcycle aftermarket outfit Vance & Hines. They also developed the bike's special racing frame.
The whole thing is finished in a sexy two-tone red/black livery that basically makes it look like a totally different bike from each side.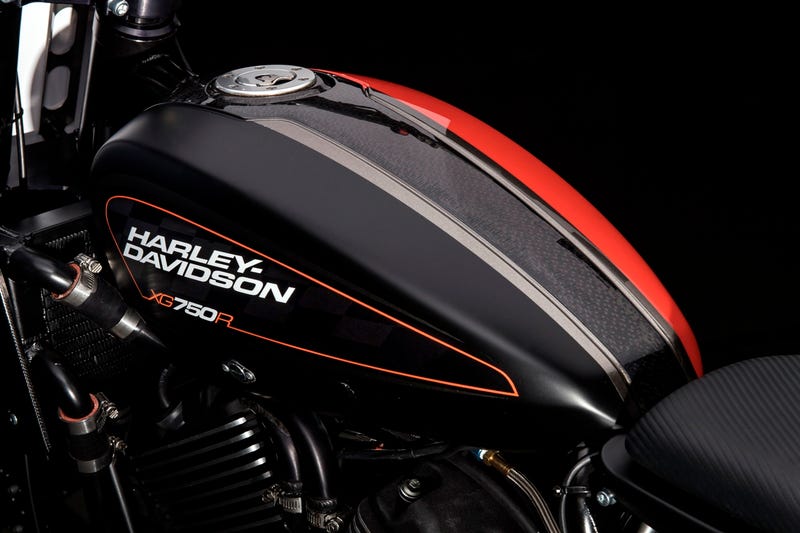 Harley's Factory Team rider Davis Fisher will run the bike in the AMA Pro Vance & Hines-sponsored flat track series, with its competitive debut happening at Springfield Mile in Illinois on May 29th. The bike will be on display at the Austin, Texas X-Games on June 2nd as well.
Unfortunately Fisher will be the only person riding the XG750R, at least for the foreseeable future, as it's a being built for competition only and not offered on sale to the public. Though I supposed you could always take your Street 750 to Vance & Hines and ask about upgrades.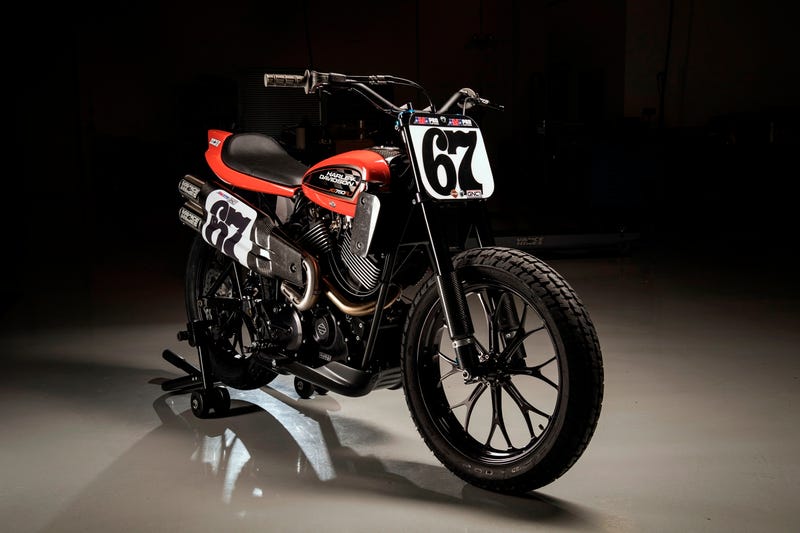 Harley-Davidson's in an interesting position as a brand. The cliché rider and style is "crusty old guy on a primitive cruiser." The reality tends to be "rich guy on a decorated cruiser." But HD has a deep history to draw from as they branch out to try and appeal to different riders. Which, if they have any sense, will be a priority.
I love that they're getting back into the scrappy scene of flat-track racing, and I'm sure they'll get some great photos out of this bike's participation. If it gets any kind of attention, maybe they'll start actually selling something that at least looks similar.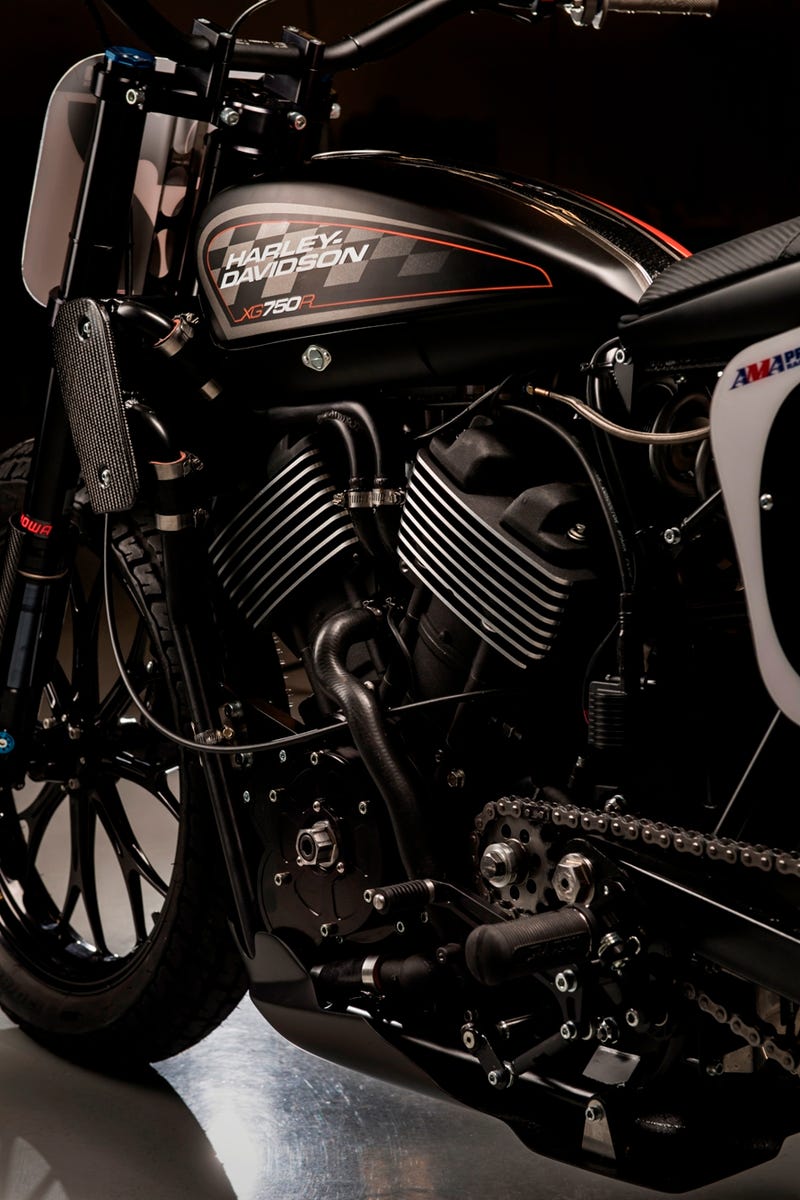 That said, would the XG750R get you into a Harley-Davidson shop even if you couldn't buy one just like it?