Okay, I have to admit, this one snuck by me. I was actually going on to Kawasaki's website to check on the 2017 line up as I had heard rumors that the up-coming Z900 would be replacing the Z800 AND the Z1000. Thankfully, the Z900 and Z1000 will coexist in the Kawasaki dealers for one year at least, and this lead me to the discovery of the Z1000R.
What is the Z1000R? Well, like many R's in both the 2 and 4 wheeled world, the R is supposed to be the alpha of the pack. The meanest, most powerful, race oriented ass-kicking version of the bike. As everyone knows, the more "R"s you have, the more alpha you are right?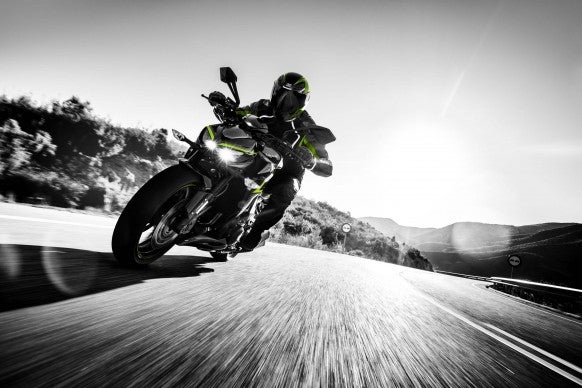 I bet you are all wondering what kind of power bump the Z1k gets? Well it doesn't get any extra power. The 1043cc inline 4 warp drive under the tank has not had any hardware changes, still throwing 143HP through the Z's 6 speed. But new fuel mapping means a smoother power delivery and lower emissions. The instrument panel, however, gets a gear position indicator added to it, as well as a user adjustable shift light. A metallic black/grey paint scheme with neon green accents help with recognizing the R from its lesser brethren.
So what's actually been changed on the Z1000? For starters, (or stoppers, as it would be. I'll see myself out) the standard 300mm petal discs and monoblock calipers that handle the duty up front have been swapped for a set of Brembo 310mm floating disks, which are now paired with Brembo's M50 calipers. Stainless steel braided lines finish off the new and improved braking package.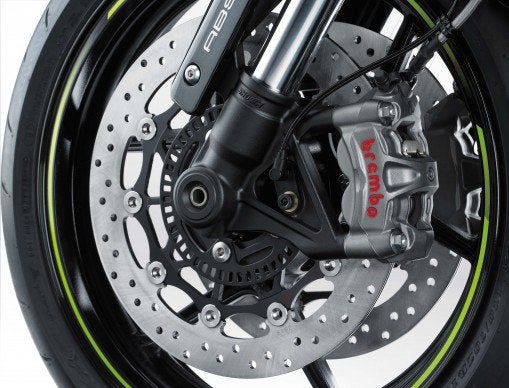 Suspension wise, the Z1000's Showa big piston forks have been given a once over, and the settings all revised to work with the center piece, an Ohlins S46DR1S rear shock. This little piece of Swedish gold offers full adjustability, with the pre-load being remotely adjustable. This necessitated a new rear linkage to go along with the shock.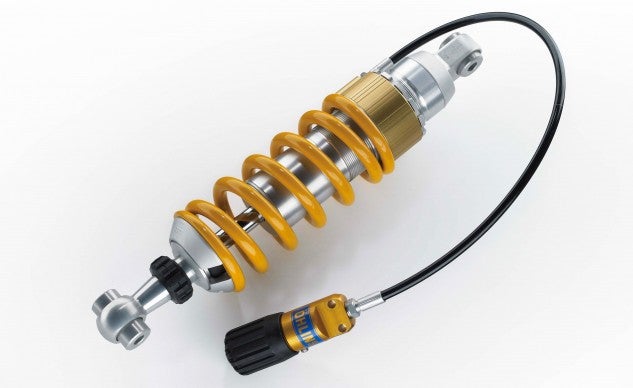 The Z1000R will go on sale for $14,499 up here in Canada, a modest $1,200 bump over the base Z1000. Seeing at those brake calipers alone are close to $2k, I'll call that a deal.