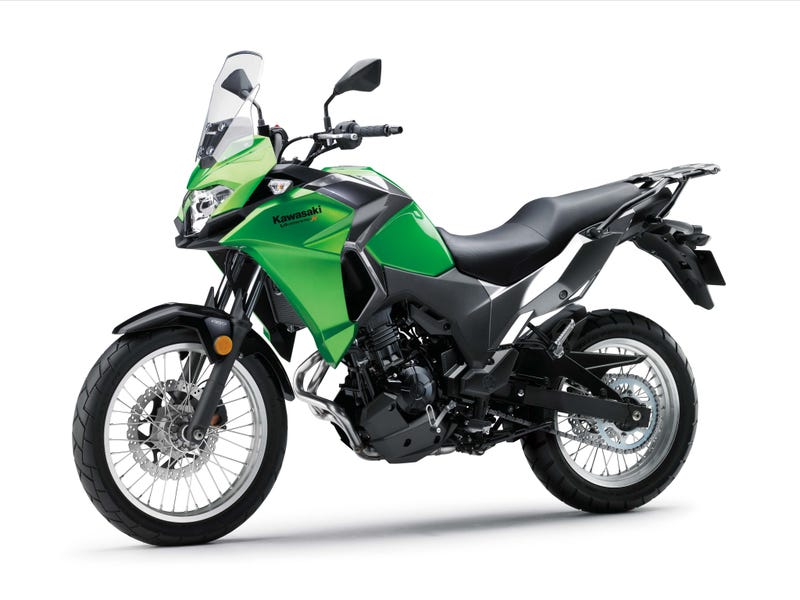 Recently, one of the biggest shifts in the bike industry has been in the adventure bike category, where 1000cc+, 600lbs machines once ruled. Now, many are looking to trade that giant adventure bike for something a little bit smaller and more nimble off the road. So, a slew of new 300cc Adventure bikes have been launched, including BMWs 310GS, Hondas updated CFR250L, and this, the all new Kawasaki Versys 300X.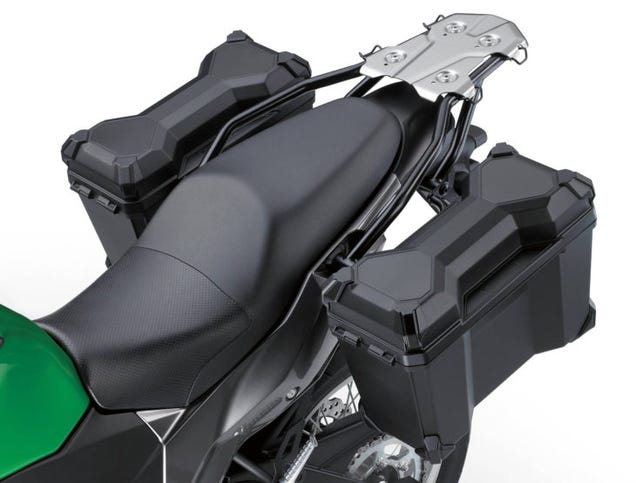 An all new frame, the Versys 300 nabs the 296cc motor out of the current ninja 300 and retunes it slightly for better fuel economy and more torque. Lower compression pistons also allow the bike to run on regular gas, instead of premium. Kawasaki also added an assist-and-slipper clutch to the bike, to make the pull at the lever lighter and easier for riders (not that I have ever found the clutch on a 300 to be anything remotely heavy, but I digress) A shroud behind the radiator fan help guide the heat from rad down and away from both the rider and the 4.5 gallon gas tank, which should help with comfort.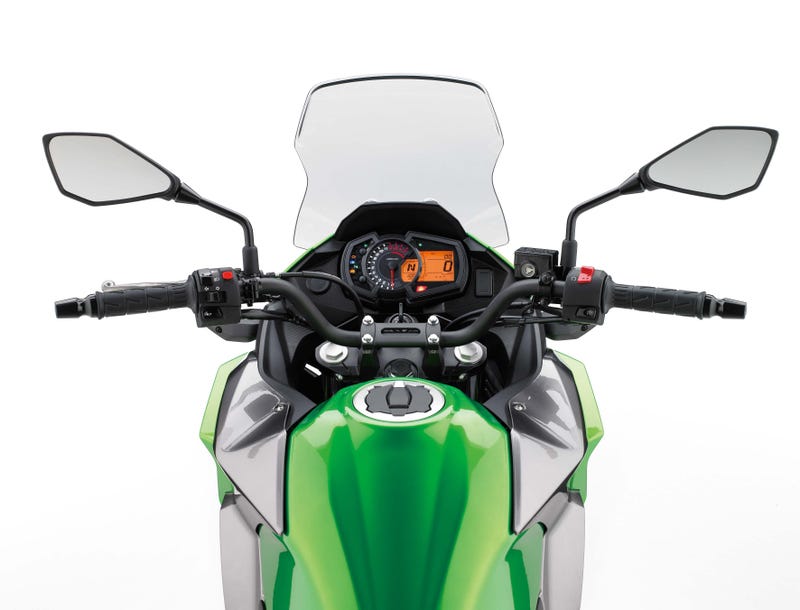 The frame of the bike is a backbone style frame, using a uni track rear shock and 41mm Showa forks up front. Kawasaki claims they are 'long travel' forks, but after doing a little digging, I found out that they only have 150MM of travel, a paltry 10MM more than the ninja 300. We shall have to see how well this translates to riding off road. A 19 inch front and a 21 inch rear wheel do give it SOME off-roading cred, especially as they are spoked and not cast wheels. So there might be hope for the little Kawasaki yet.
The dashboard of the bike incorporates a large analog tachometer, digital gear indicator, speed, clock, trip/odo, your standard array of idiot lights and a fuel level gauge (why fuel level gauges were so rare on motorcycles, I will never now) tucked up neatly behind the fairing. Speaking of which, the small screen coupled with the up-right riding position, rubber foot pegs and low seat should make this a comfortable runabout for anyone interested.
As with any adventure bike that wants to be taken seriously, there will be a range of accessories offer by Kawasaki themselves, including side bags, a center stand, engine guards, hand guard shells and a taller seat.

At 370lbs, the little kawi is still on the heavy side for a true dirt machine, but better road manners and more wind protection, as well as available ABS will help move the 300X off the show room floors and into the wild.