"Ok, you passed tech. You're in the blue group, the fastest/advanced group."
Oh Jeepers H. Chrysler, not again.
See, this happened to me a few years back when I took my MSF course. I had never ridden a motorcycle before and it had been over ten years since I had been on a bicycle. I won't even bother counting the few times my 50cc Jawa actually ran long, long ago in college. Our instructor split us into groups of four so some could watch while we went around the cones. Who does he put me with? The three Harley firefighters who had each been riding for 10 years or so on permits. Oh, great. No pressure there. Somehow I survived and passed. I didn't drop the bike. I didn't embarrass myself. Oh please, please, please, just let me have that same modicum of success again today!
I had never been on any track before in any sort of vehicle. I've done no other proper training since my MSF course, just riding a whole bunch for a few years. Before the track day I was thinking, "Yeah, I definitely want to be in the middle/intermediate group. I have no desire to try to be the one setting fast laps." Since I had a good case of nerves and on/off sleep the night before, I had plenty of time to confirm this decision. I'm now thinking there's something about my face that maybe instructors dislike that makes them throw me in on the deep end. It's probably the nose ring. Technically, I know it was because I showed up to the track day on my Bandit 1250. That put me into the sport touring category, which was the fastest of the three groups. Cruisers/Baggers with floorboards were the slowest group. ADV bikes and a lot of other random bikes were the intermediates. Whatever the case, there I was. And when they announced during the initial introduction that the intermediate group was slightly larger than the others, I felt bad about thinking about asking to switch down sooo…. suck it up buttercup.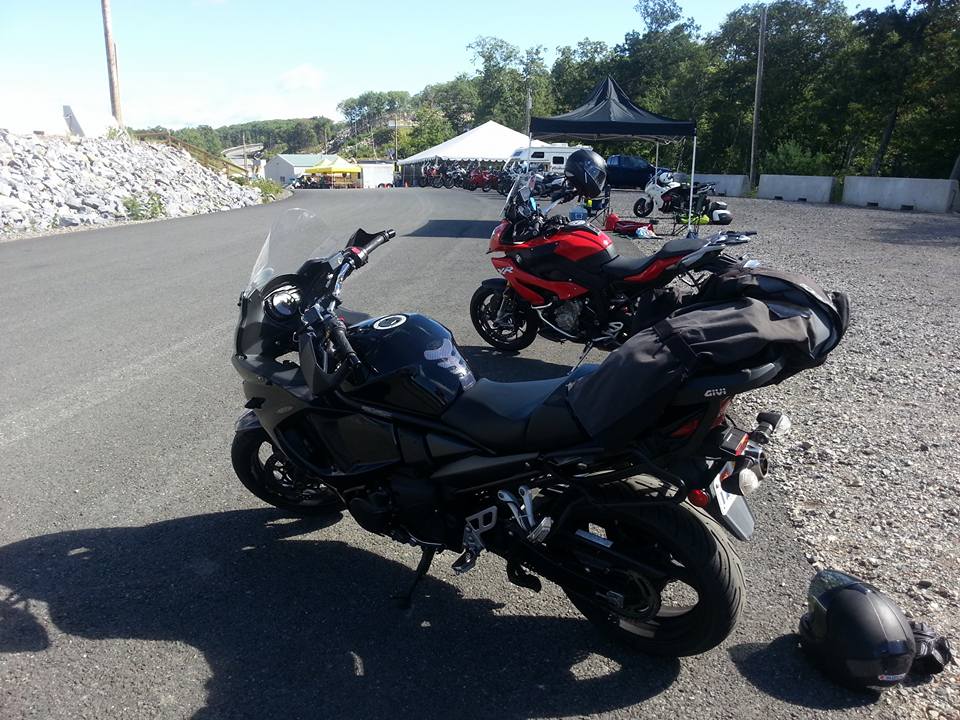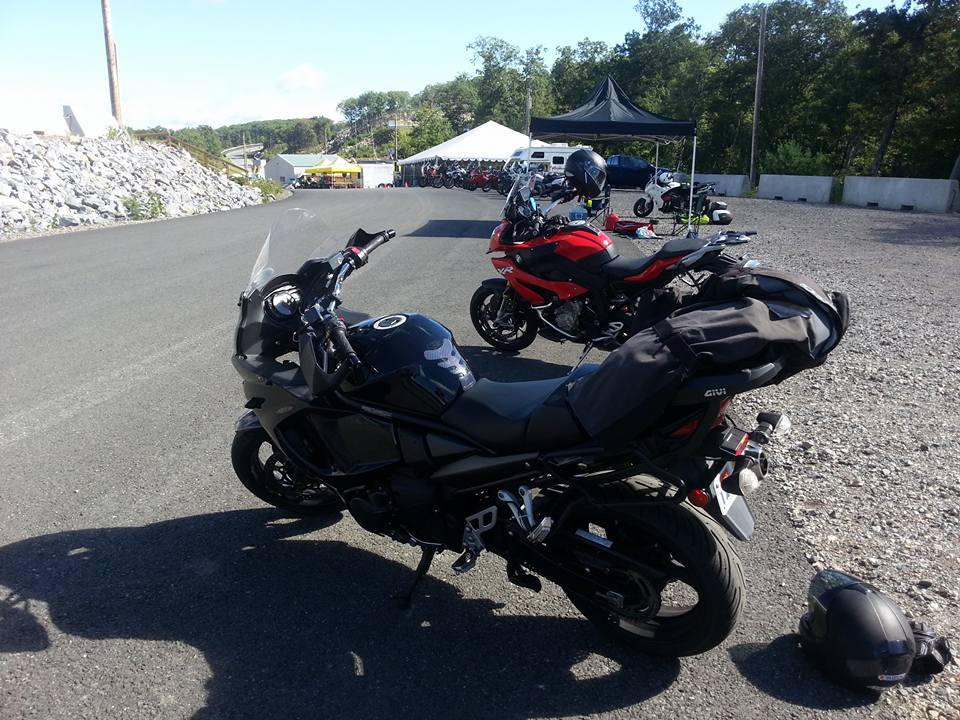 Also, is there some unknown Murphy's Law about track days that totally random things will go wrong? Before I even went to pass tech, my metric allen key multi-tool broke on the first bolt trying to get my mirrors off (it's required to remove or tape them up). Luckily I had brought my SAE combo allen wrench, which worked well enough. Then, upon firing the bike up during tech, my throttle stuck open at about 4000 rpm. This has never, ever, ever happened before on the bike. I shut it down, checked the cable, nothing… Fired it back up, perfectly normal idle. What the Franklin? Now any shred of confidence I might have had was gone and I felt like a complete idiot. Oh, and a bit later, my visor mechanism jammed taking my helmet off and a screw popped out. Apparently I had a loose screw. At least this one was literal, not metaphorical. I found it on the ground and fixed the helmet mechanism.
Anyhow, after some briefing, we were off on a follow the leader set of laps. Sweet, just a simple mellow trot around the track to get an idea of the layout. Umm… Ok, so this is less mellow than I thought. I'm already feeling overwhelmed by the amount of corners and the speed they come at. How the heck am I going to remember any of this? Thankfully, they mark important points on the track with white X's, so what you really need to do is just try and connect these points and look for a small orange cone at the apex. Oh, and one thing about Palmer – the apex is never, ever where you think it's going to be. It's further than that. Nope, further than what you thought was further than that. I know they don't move them between laps, but it sure as hell feels like it to a newbie.
Speaking of the layout at Palmer Motorsports Park (aka Whiskey Hill Raceway)… There are a lot of corners. And some half corners. And three hairpins. And a LOT of elevation changes. It felt like a cross between Monza, COTA, and Mount Panorama to me. Oh, and with a good couple dashes of the Laguna Seca corkscrew thrown in at the beginning (uphill) and end (downhill). (Palmer actually has more elevation change than Laguna Seca! -Ed.) There's a straight, but it's not a straight. It's just a long kink coming off the carousel/corkscrew feeling combo at the end. This looks amazing on paper, and pants ruiningly nerve-wracking your first time around with a VFR breathing down your neck.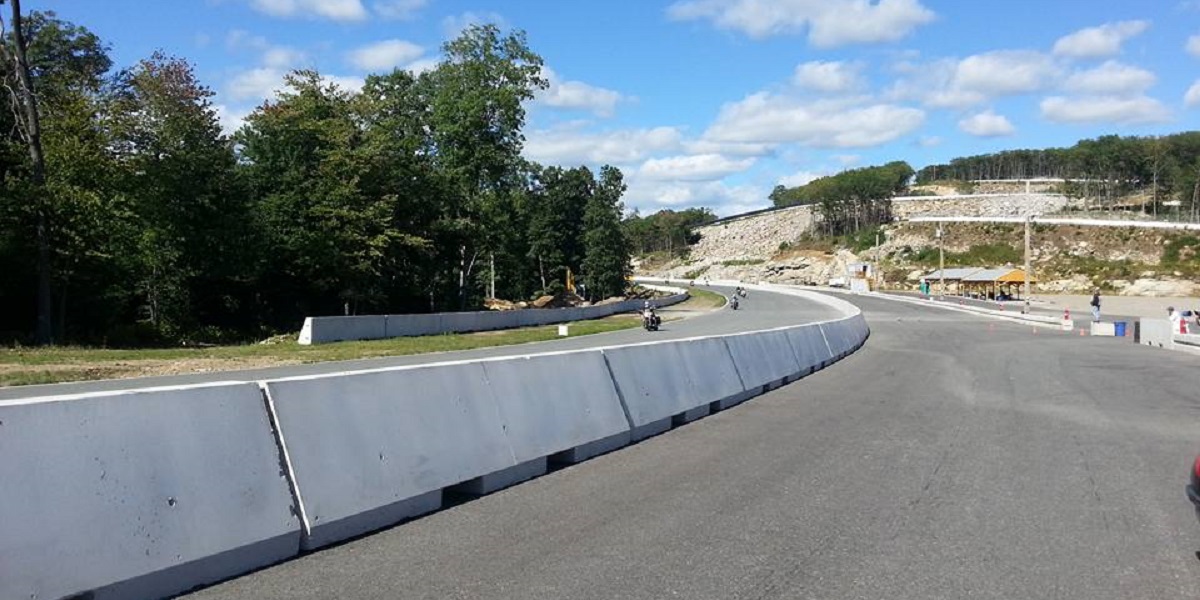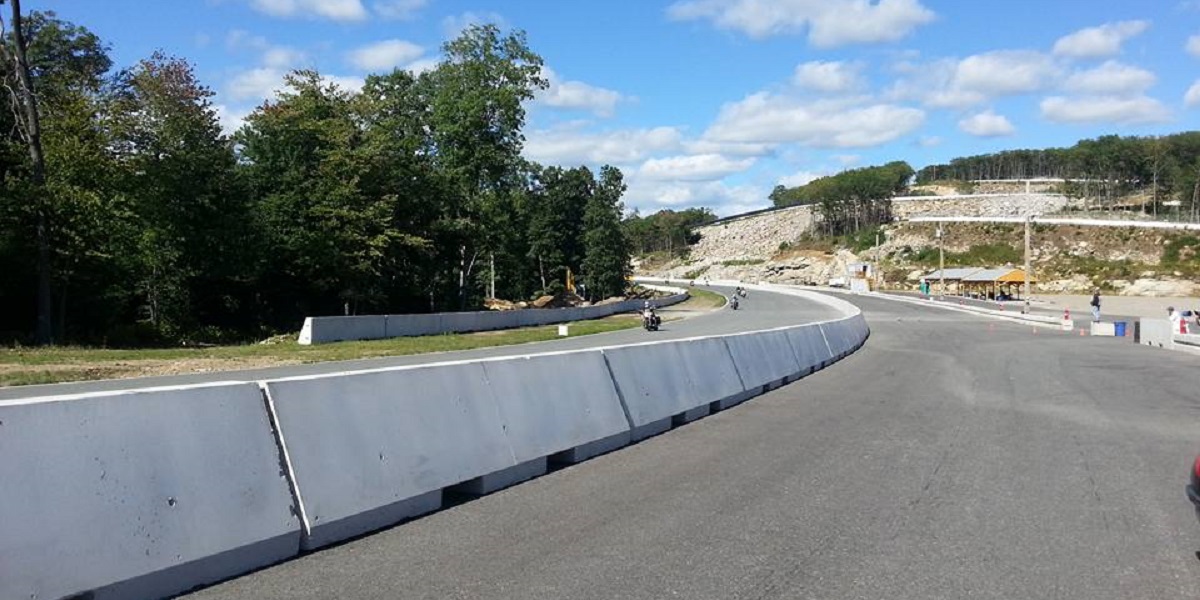 After the follow the leader session, each group fell into a rhythm of 15-20 minute classroom sessions followed by 15-20 minute track sessions. Repeat every hour. I'll let Justin Hughes and Kate Murphy go into these in more detail since they are probably better experienced to. Me, I was trying to keep my head above water, the shiny bits right side up, and my heart/anxiety rate at a non-lethal level, at least until lunch. That was included in the price of the day, and I didn't want to toss it back up – especially not in my just repaired helmet.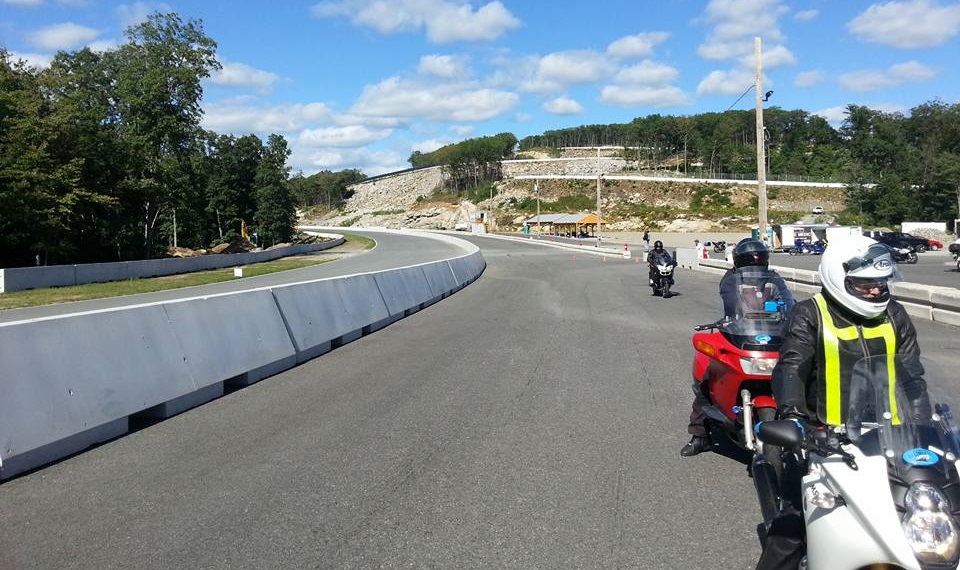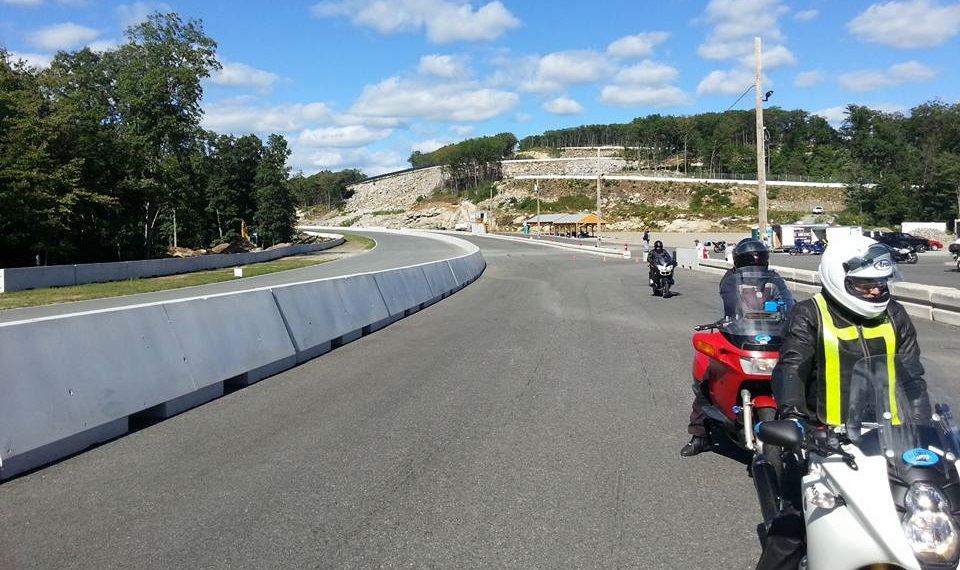 Throughout the day, I just kept trying to get a better idea of "Where the hell am I?" In the classroom sections they would talk about corner 7 or 9 or 12, and it wasn't until towards the end of the day I could remember which hairpin they were talking about. By the end of the day, I understood that the carousel (turns 11 and 12) were my nemesis. I got them OK maybe two or three times, and thankfully made it through them the rest. This is a very good thing, because coming out of the left handers of 11/12 you NEED to miss the concrete curb on the right hand sudden apex of 13. I've watched enough Laguna Seca auto races on TV to know that you do not get a semi-corkscrew combo messed up. It's amazing what shear force of will will do to enable you to toss your bike from one side to the other.
And that's the thing I think I took away from this track day.
Force of will, of willing yourself to push your boundaries further. Not in outright speed, but pushing yourself to try just one thing and get past that comfort zone. In fact the faster I tried to go, the worse I would do. I know the old racing adage: slow is fast.
I know a lot of people were talking about trail braking by the end. I had enough problems getting my Bandit slowed down before some turns without jacking the back end about (NOT FUN going into the turn 9!) I was simply not in a place to concentrate on trail braking or some of the other more advanced items. I had read about them before and could understand them, but I had too much on my plate (and again, didn't want to throw up lunch). What I was doing was leaning more, and more, and WAY MORE than I ever have. And looking so far into turns, trying to get my head down to "kiss the mirrors" as either Ken or Jeannine Condon put it, that the day after the event my neck was the sorest it's been since my metal listening, head-banging youth. Looking back today at some footage another rider took, maybe a minute or so before he passed me, I realized I'm moving my torso over but not letting my neck flow with it and keeping at some weird angle.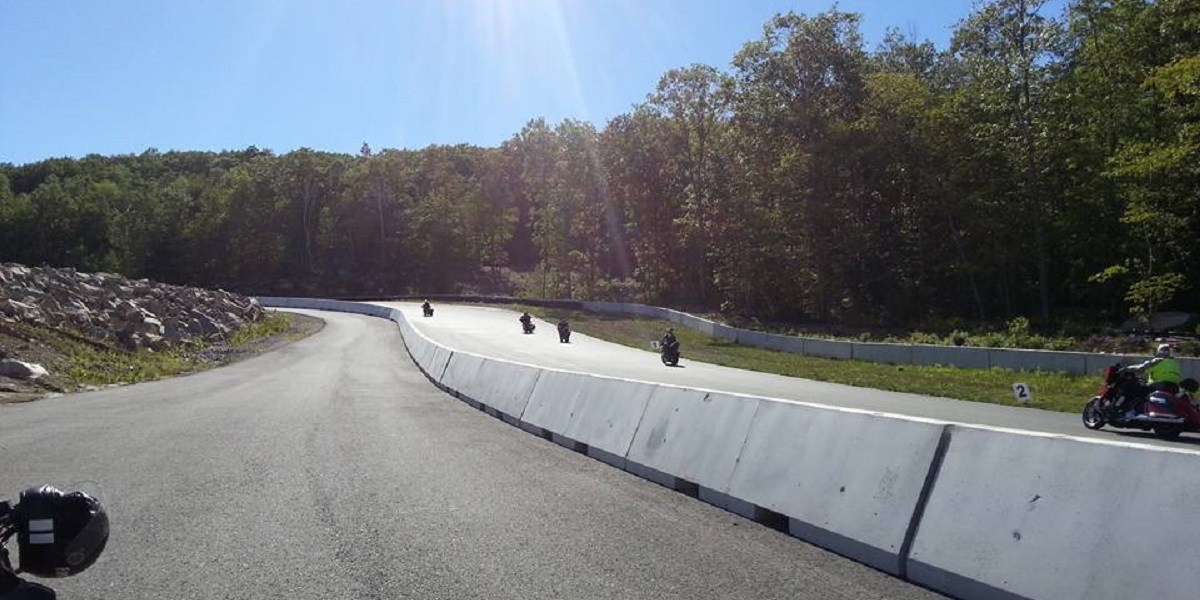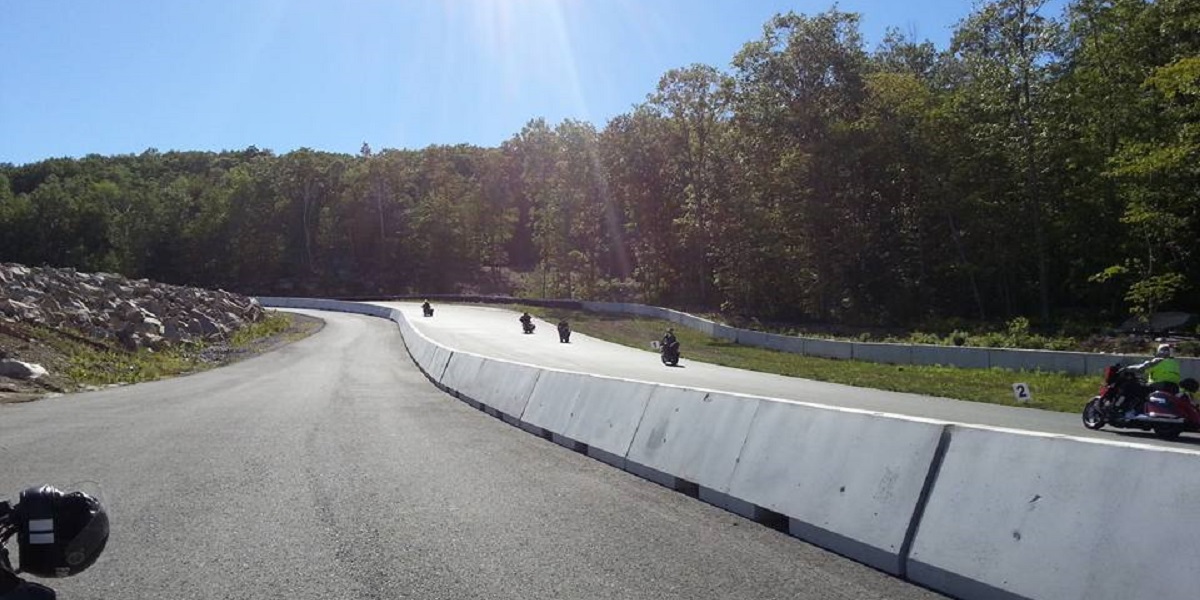 That, right there, is absolutely what sums up the track day for me. One simple bit of advice – trying more. REALLY trying (ow). Then seeing how you weren't doing it right. That's given me so much to learn and grow with, so much more valuable than the roughly $300 I spent for a full day of track time and instruction.
I definitely woke up a better rider. A rather sore, but better rider. I kept pushing myself to do things I knew a bit about, but do them better and harder. That, alone, has given me much more confidence in how to move the bike around. On the ride home from the track and into work the next day, I can honestly, 100% completely say that I felt like an almost completely different rider than I was before the track day. I think that's the highest compliment I could possibly give to this event. I know the phrase "game changing" is overused, but this experience truly was. If you love riding and want to get better at it, do this. I'm not trying to make this sound like a commercial, but there's absolutely no friggin way I can honestly write something about this day and not say that it was worth every penny and more.
Just don't tell Tony. I don't want him to jack up the prices like I did to the back end of my Bandit a few times.